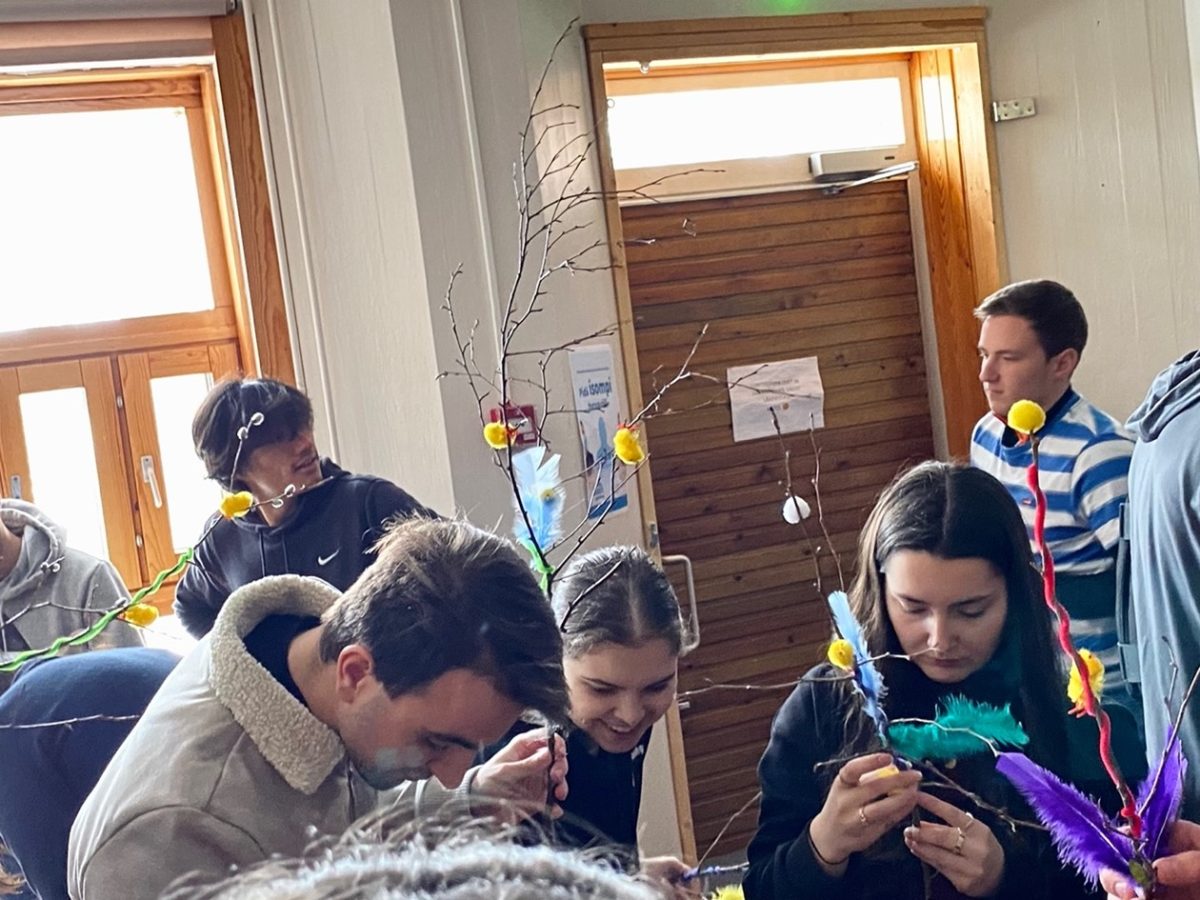 New year and new opportunities for students
In the early 2022, as restrictions due to the pandemic started to decrease gradually, Satakunta University of Applied Sciences (SAMK) welcomed many new degree and exchange students from all around the world. Some students traveled to Finland already in autumn 2021 and some in the beginning of 2022.
Get-together event on April 6
The International Office at SAMK offers many different events and activities for students. One of these events was a get-together event organized for exchange students in Silokallio on April 6, with the purpose of introducing Finland and Finnish traditions to foreign students, as well as helping students to get to know each other.
The participants were mostly exchange students studying on either Pori or Rauma campus, some were studying at other universities also. Members of Soteekki (SAMK's service center of social and health care) and some student ambassadors also took part in the event. During the event, they produced content for SAMK social media channels and helped students in various activities.
The students were taken to Silokallio by bus. At first students had a morning chat with each other over coffee.
The event included a lot of activities, and since it was held close to Easter, it included many traditional Finnish Easter activities as well, in order to introduce the Finnish way of celebrating Easter to international students.
At first, there was a presentation that introduced Finland and Finnish culture to students. After the presentation, there was a workshop of making Virpomisvitsat which is the activity of making handcrafts using willow twigs and decorating them with feathers and ribbons in different colors. These are usually prepared one week before Easter in Finland. After having the fun activity of finding hidden Easter chocolate eggs, the students had their lunch break.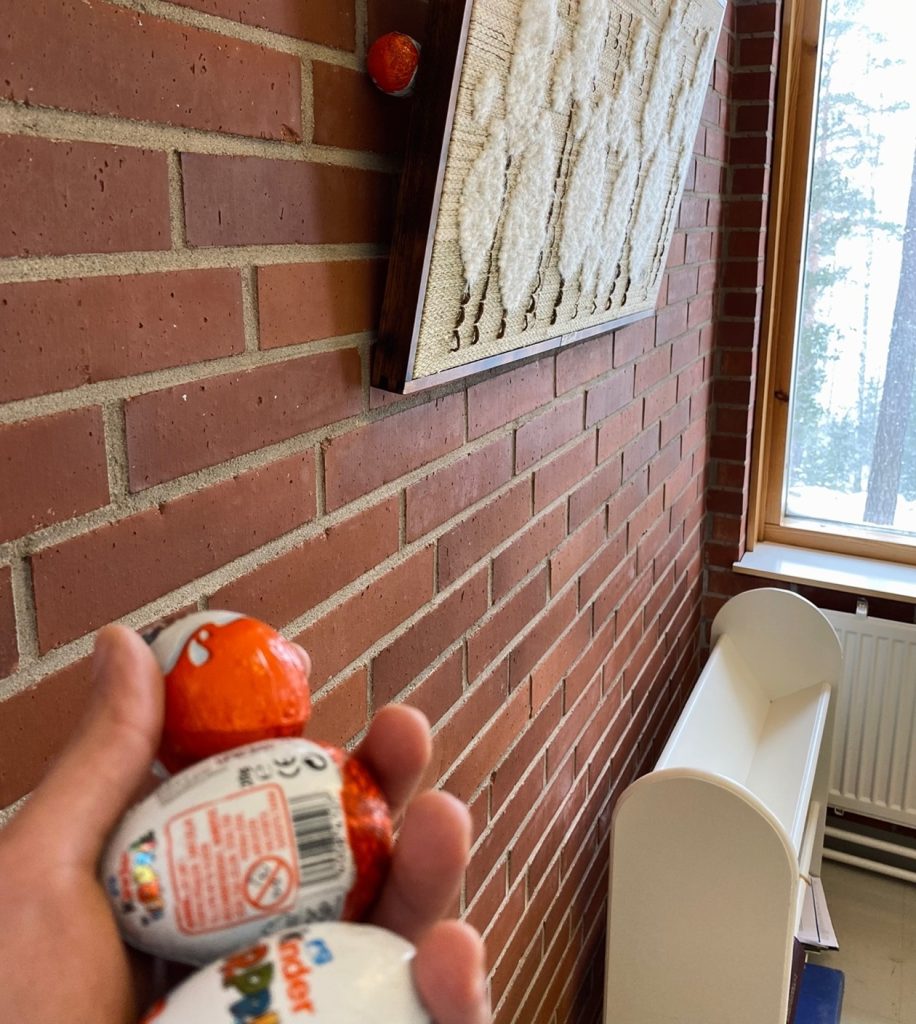 After the lunch break, students went to the sauna and jumped to the frozen lake – a popular winter activity in Finland. They also tried Mämmi, a sweet traditional Finnish desert which is usually eaten with cream during Easter.
Students played many different games as well, including Tug of war. Then, they prepared a fire and grilled sausages and marshmallows provided by the International Office.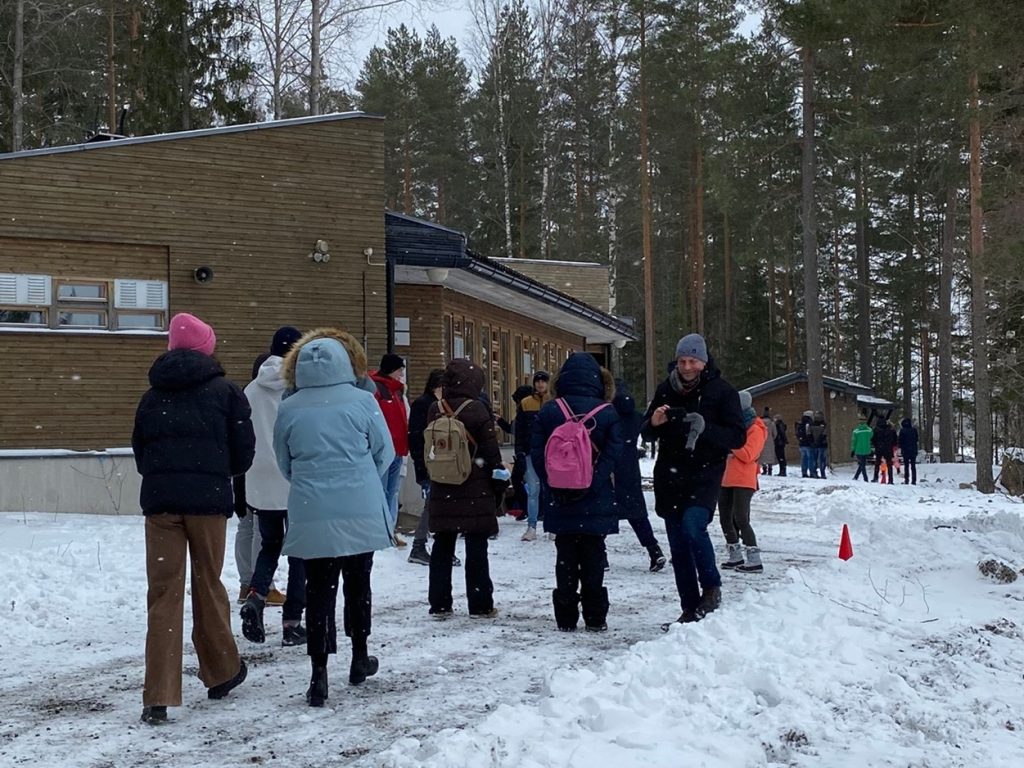 All in all, the get-together event was a fun event. It helped students to get more familiar with Finnish traditions and activities as well as to get to know each other better in a positive atmosphere. These types of events organized by the International Office provide exchange students with very nice and fun experiences during their studying period in Finland.
Text: Sina Khabbazi
Photos: Sina Khabbazi